In order to have RTrader Pro and NinjaTrader open at the same time, first you have to open RTrader Pro. In the login window, please enable ''Allow Plugins'':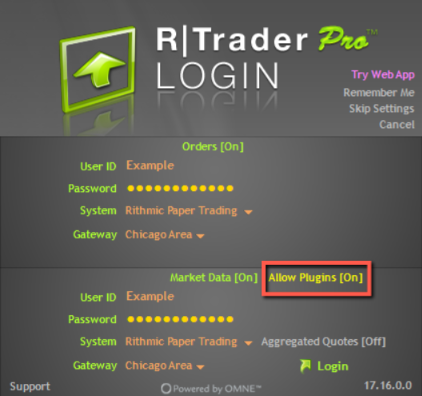 Now please login and wait until RTrader Pro has opened and connected. After that open NinjaTrader, go to ''Connections'' and select ''Configure''. In the connections window select your connection that you should have already setup. In case you haven't, please follow these instructions. Check the box for ''Plug-in mode for market data''. Then click on ''Apply'' and ''Ok''.

Now you can select your configured connection and stay connected in RTrader Pro and Ninja Trader at the same time.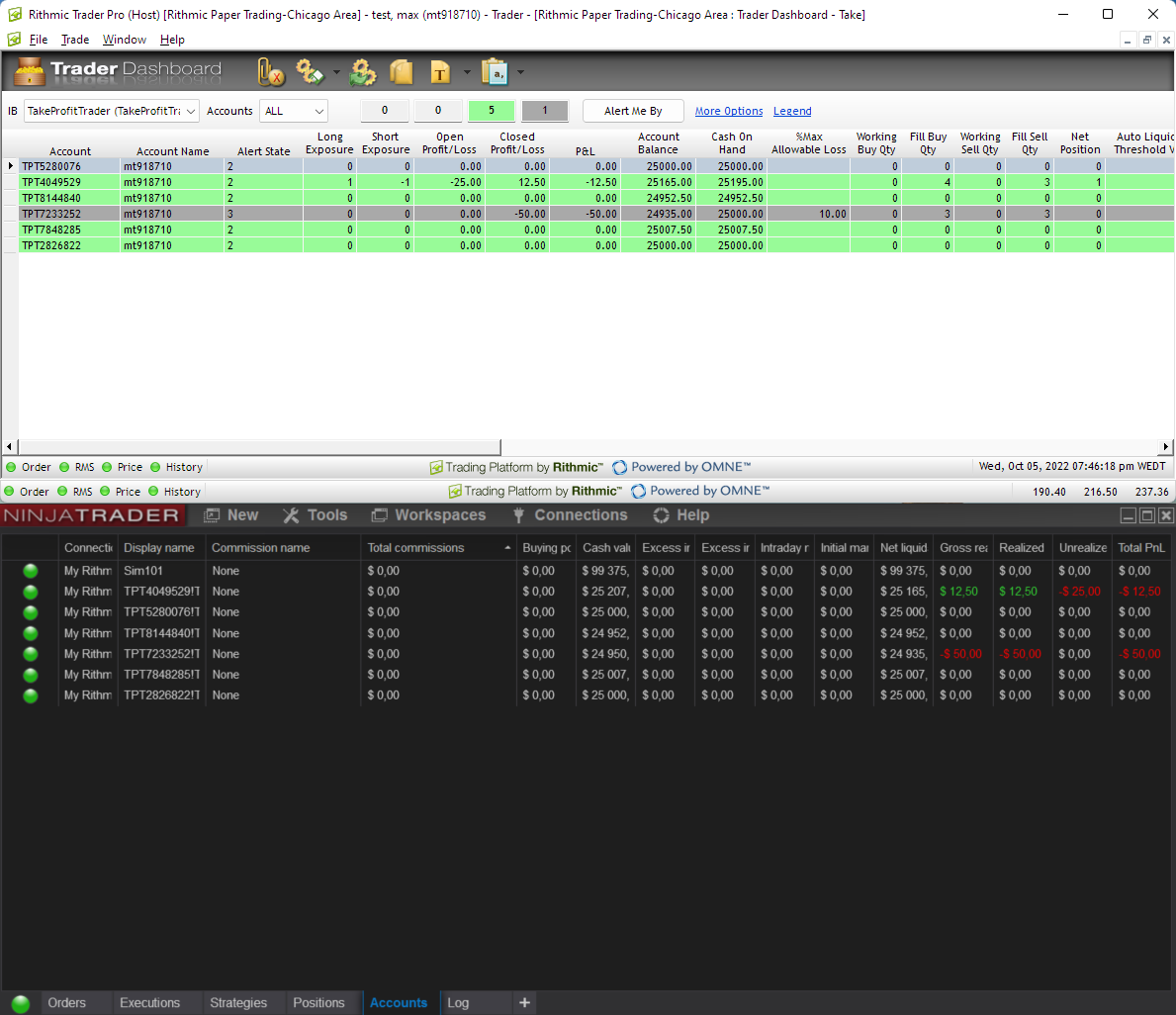 This will allow you to monitor your P&L, commissions, positions and manage your orders in RTrader Pro and NinjaTrader in real time.