In case you have had account with us before our CQG Data Feed release, you can still use NinjaTrader by following instructions below.
Please complete connection steps described in this article before connecting to NinjaTrader for the first time.
If you do not already have NinjaTrader downloaded, you can download it here.
Next, you will need to download the latest version of NinjaTrader by clicking on the download button.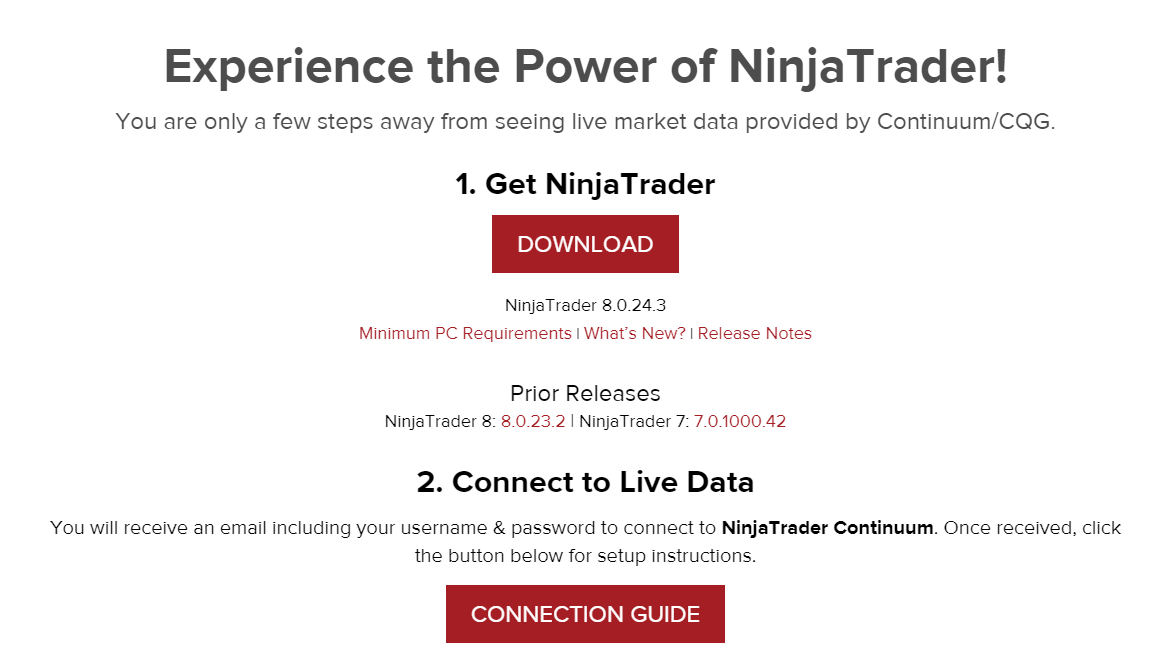 Once downloaded, open NinjaTrader and find "Connections" at the top of the main NinjaTrader window.



Select ''configure''.

You will see a connection window pop up that looks like the one below.

Find "Rithmic for NinjaTrader Brokerage" and select "add."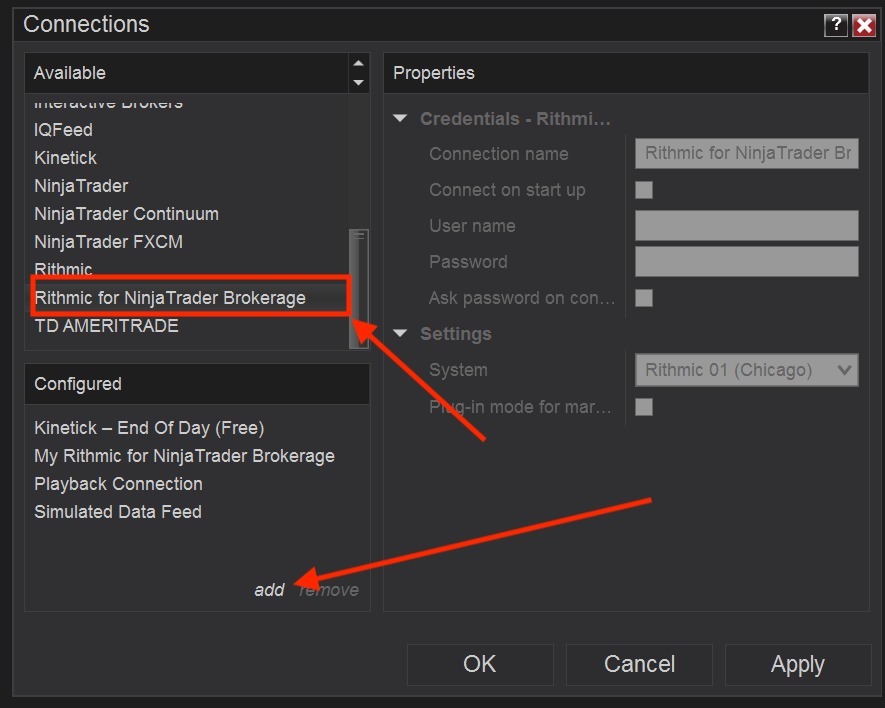 In order to connect, you need to find the "Rithmic Paper Trading" under the system tab. It really doesn't matter whether you choose (Chicago) or (Europe). Choose the one that makes sense for you.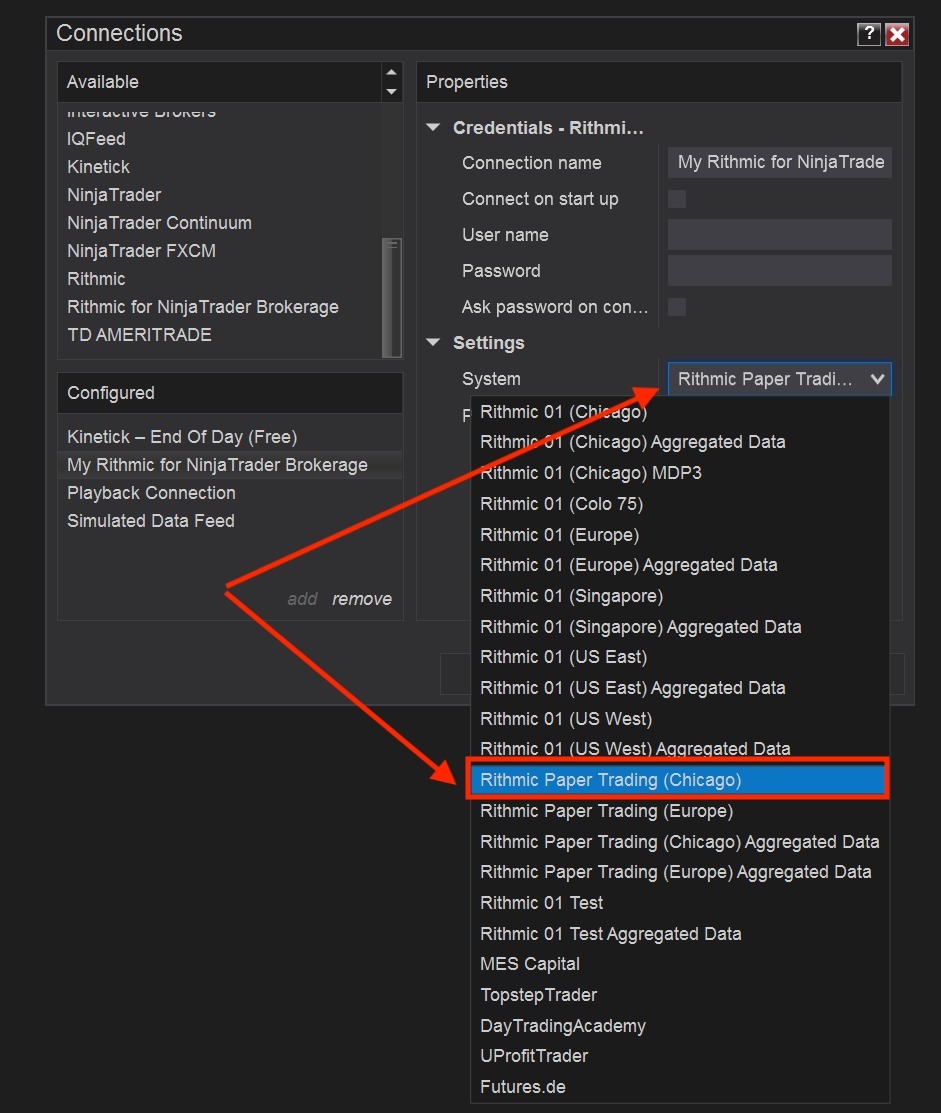 Fill in your username and password, which can be found inside your Dashboard at TakeProfitTrader.com. These are the same credentials that you used when you signed agreements in RTrader Pro. Select Ok at the bottom and now you will be able to connect to the data feed.

Next we will need to change your license key. To do that, go back to the main window on the NinjaTrader application and find the "Help" button.



Next select 'License Key'.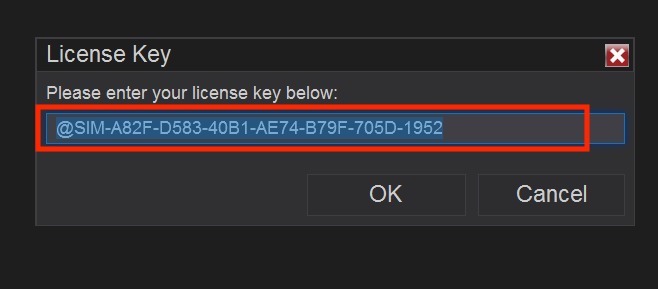 You can change your license key to the unique license key located inside your Dashboard at TakeProfitTrader.com. If you prefer using your own license key, you can do that as well once you are in evaluation and also when on the PRO account.

In order to find the license key, please click on the particular subscription you are trying to access to pull up the license key for that account.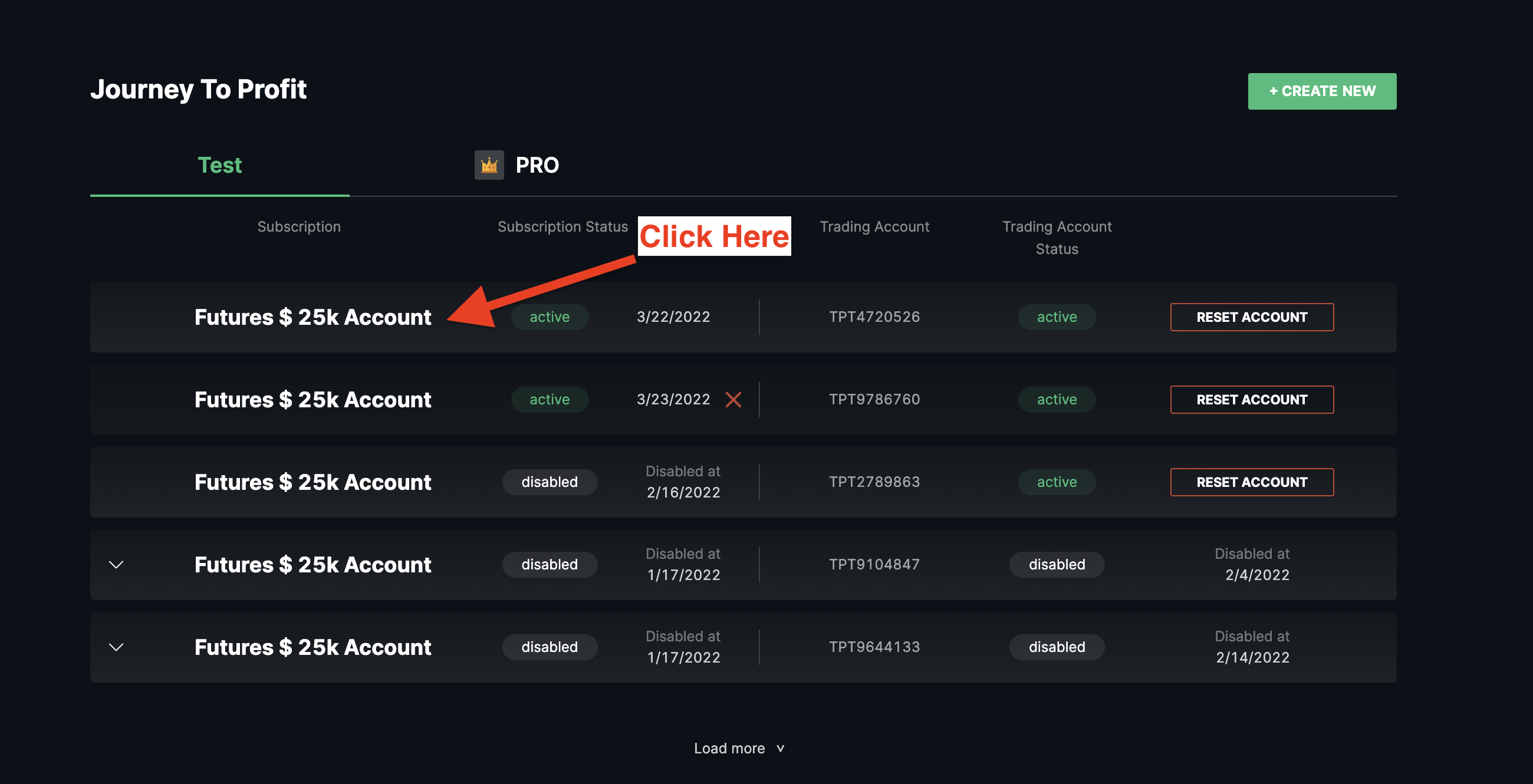 Then you will see this window open...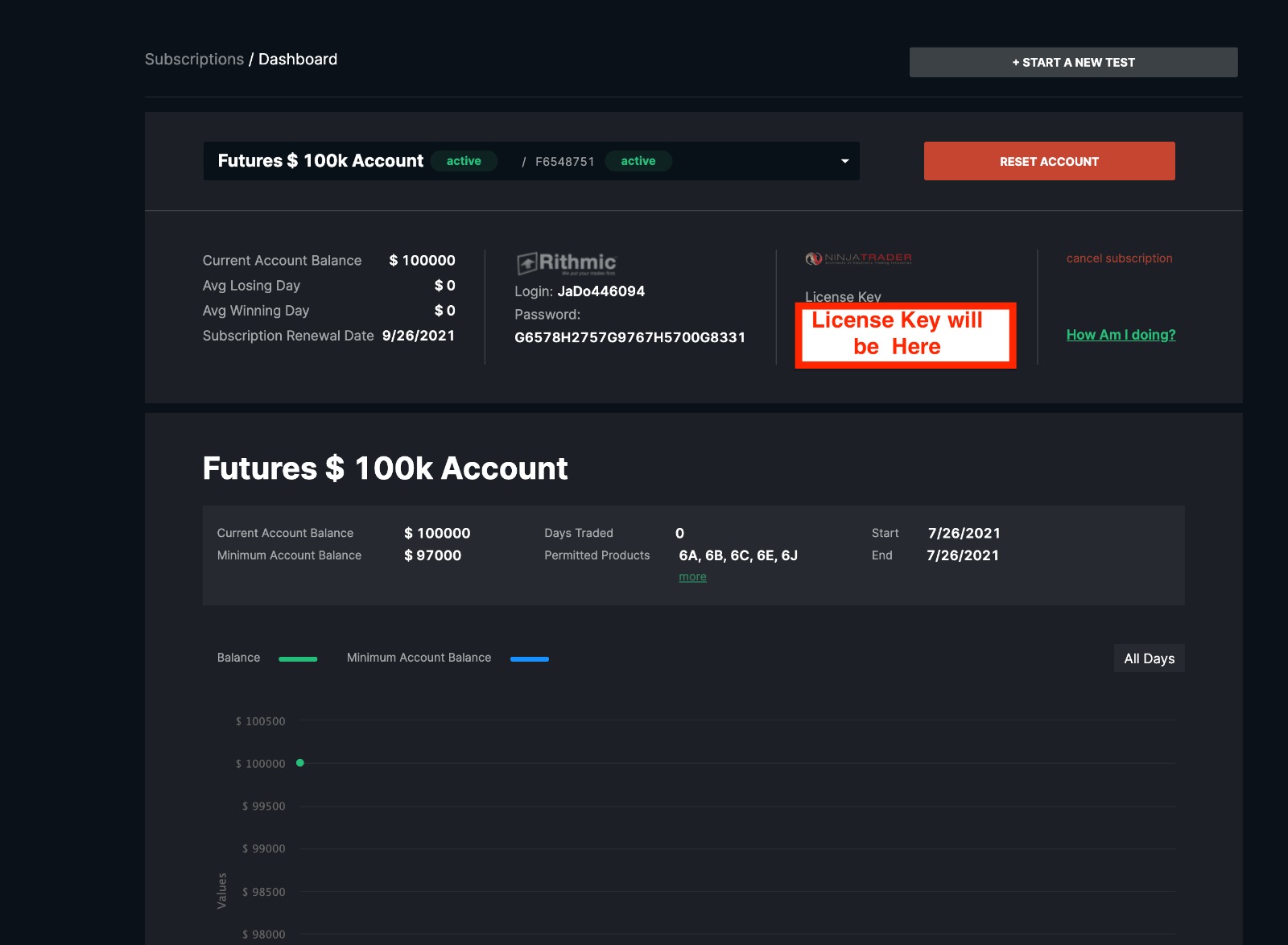 Once you copy and paste the license key from your Dashboard into NinjaTrader, you will be all set.

Go back to Connections and select the connection that you have created and you will be connected to the Rithmic data feed. At that point, you can begin trading.