Please make sure to complete the connection steps described in this article before connecting to TradingView for the first time.
TradingView is a web-based platform that is also available as a mobile app for iOS 14.0 or later (on the App Store) and Android 7.0 or later (on Google Play). To access the web-based platform, click here.
To connect, first open the chart window. To do this, click on 'Products' in the top menu and then select 'Chart'.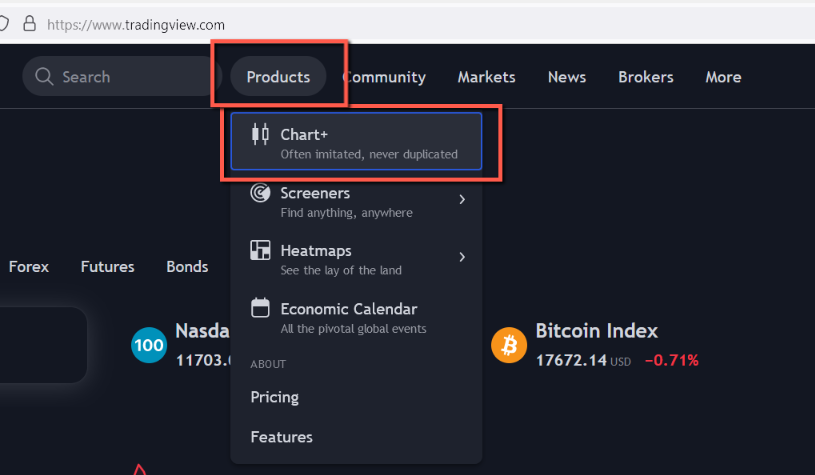 Please select ''Trading Panel'' at the bottom and find ''Tradovate''.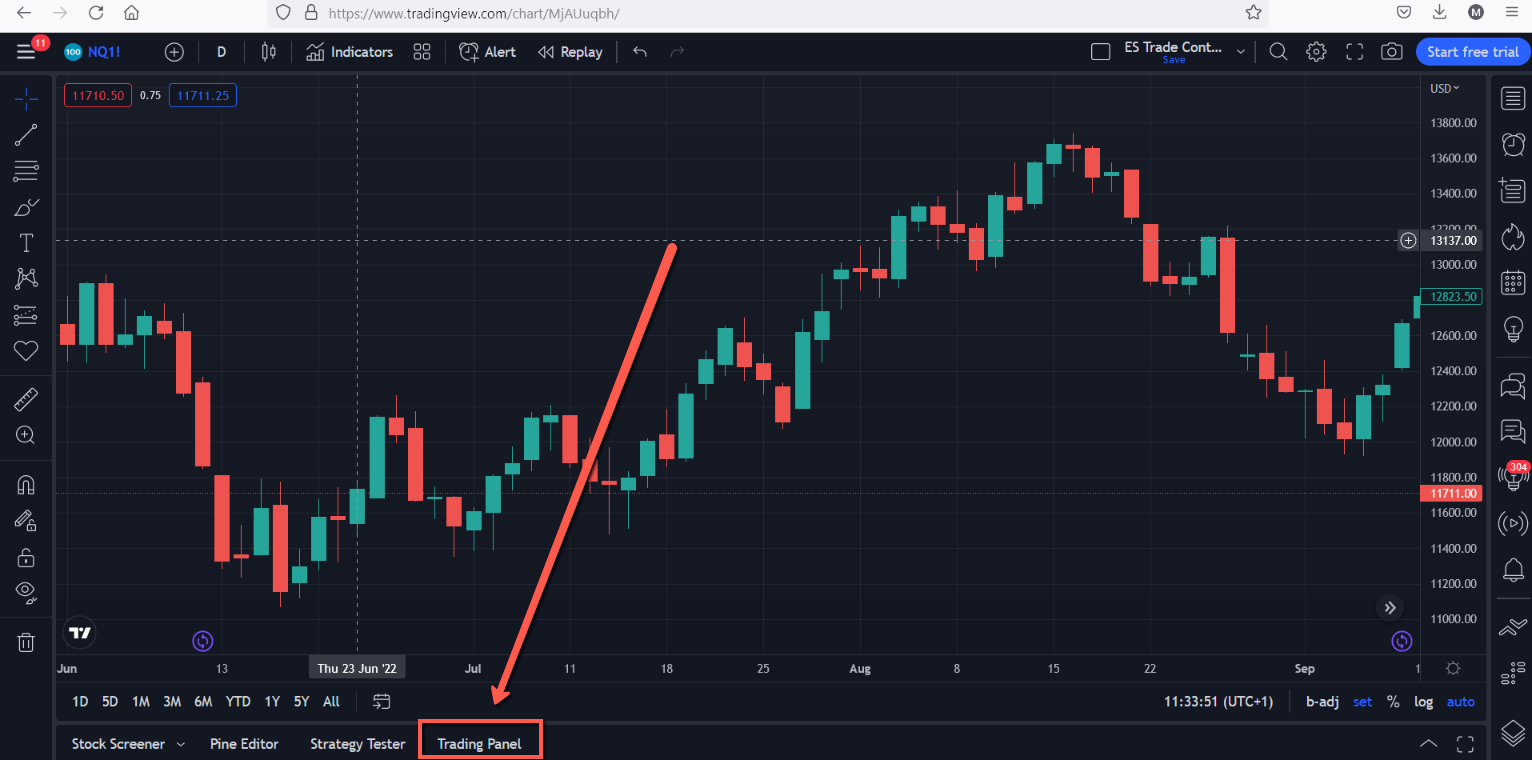 Please select ''Demo''. Insert your Tradovate login credentials from your Dashboard at TakeProfitTrader.com and you will be able to start trading using TradingView.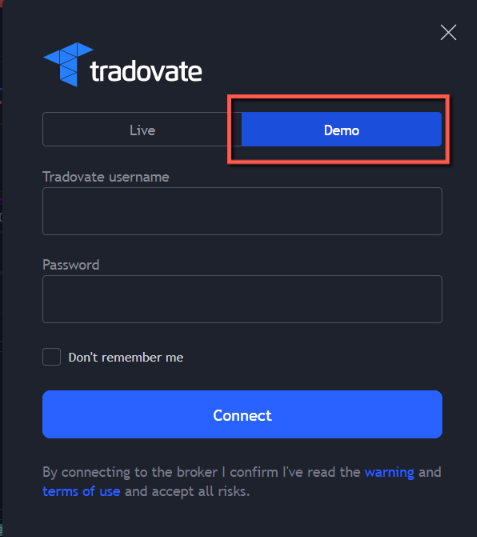 Please note that you can use TradingView for free by being on the 'Basic' plan, as well as one of the paid plans. However, if you are on the 'Basic' plan, be aware that there may be slight delays in the data, as this plan does not include the fastest data flow feature. As a result, you may experience small discrepancies in the prices, which can result in worse filled prices than expected. Keep in mind that TakeProfit does not have a direct affiliation with TradingView, so we cannot be held responsible for these discrepancies.