We just touched on subscriptions, now it's time to tackle the accounts.

At Take Profit Trader, there are two kinds of accounts:
1. Test Accounts
2. PRO Accounts
3. PRO+ Account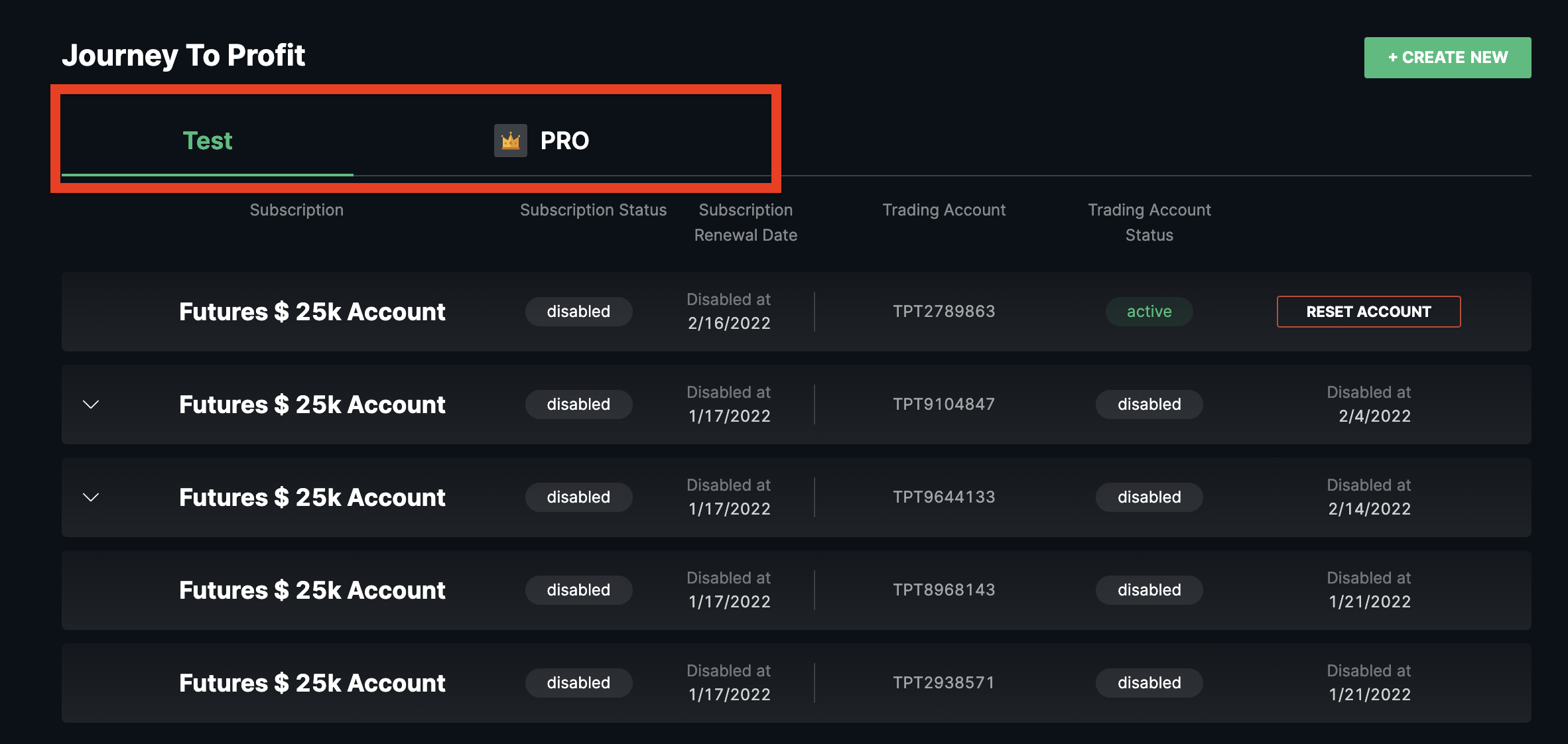 Test Accounts
Be default, when you login to TakeProfitTrader.com, the Test accounts come up first. Test accounts are the way we evaluate you as a trader. It's a "tryout" for a PRO account.

In the Control Center, you will see each of your test accounts and their account numbers.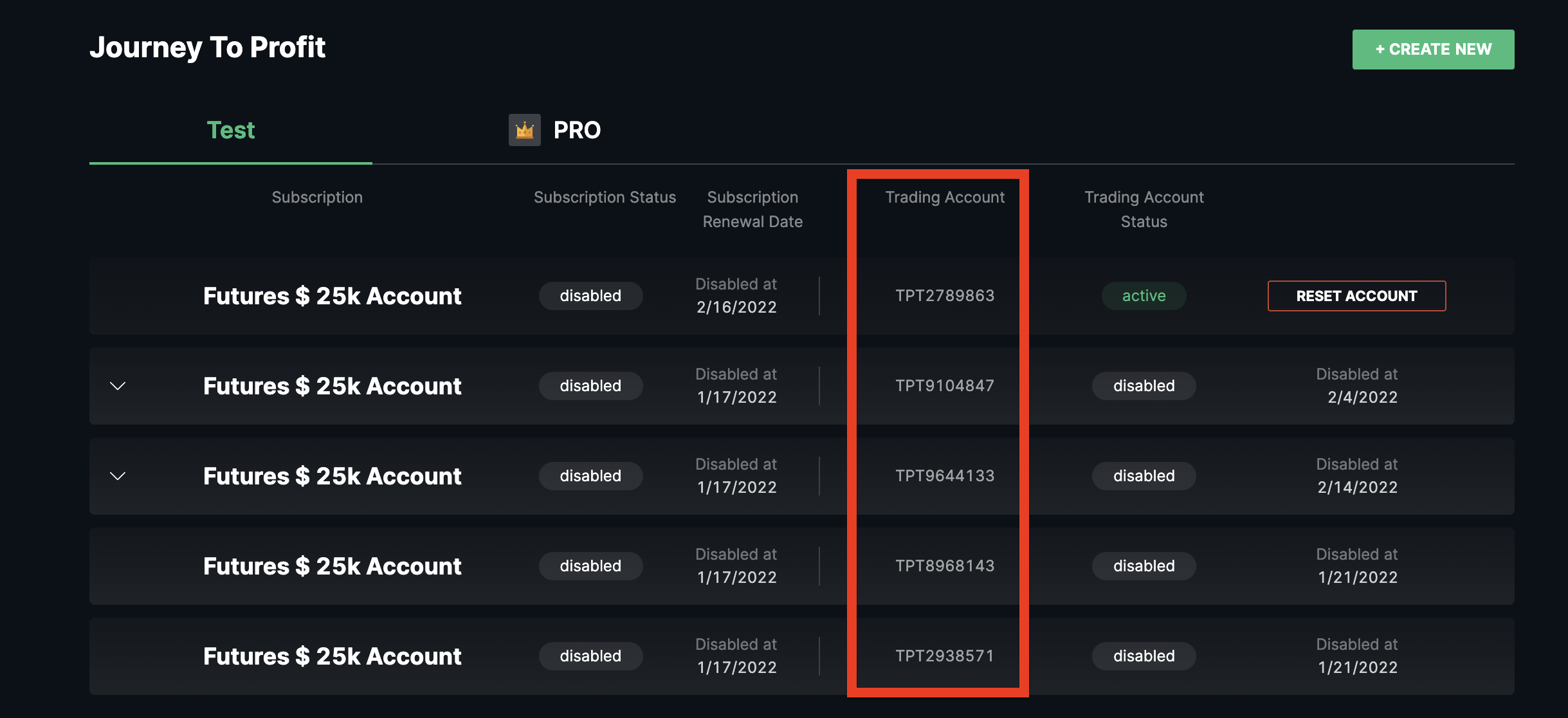 You can click on any of these accounts, and it will bring up the trading dashboard for that particular account.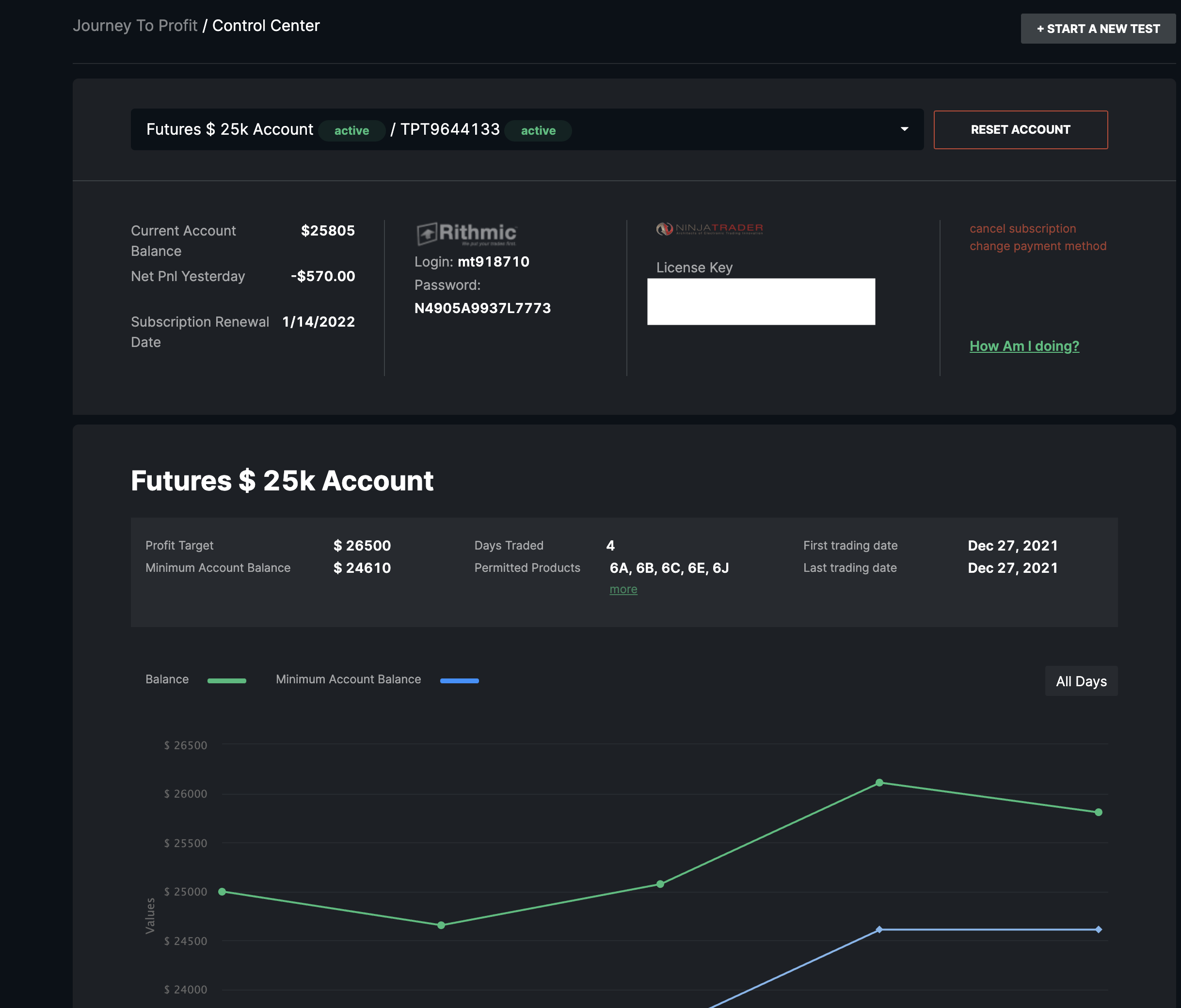 If you have made a reset, or multiple resets, you can always find those accounts under the first account. See image for explanation.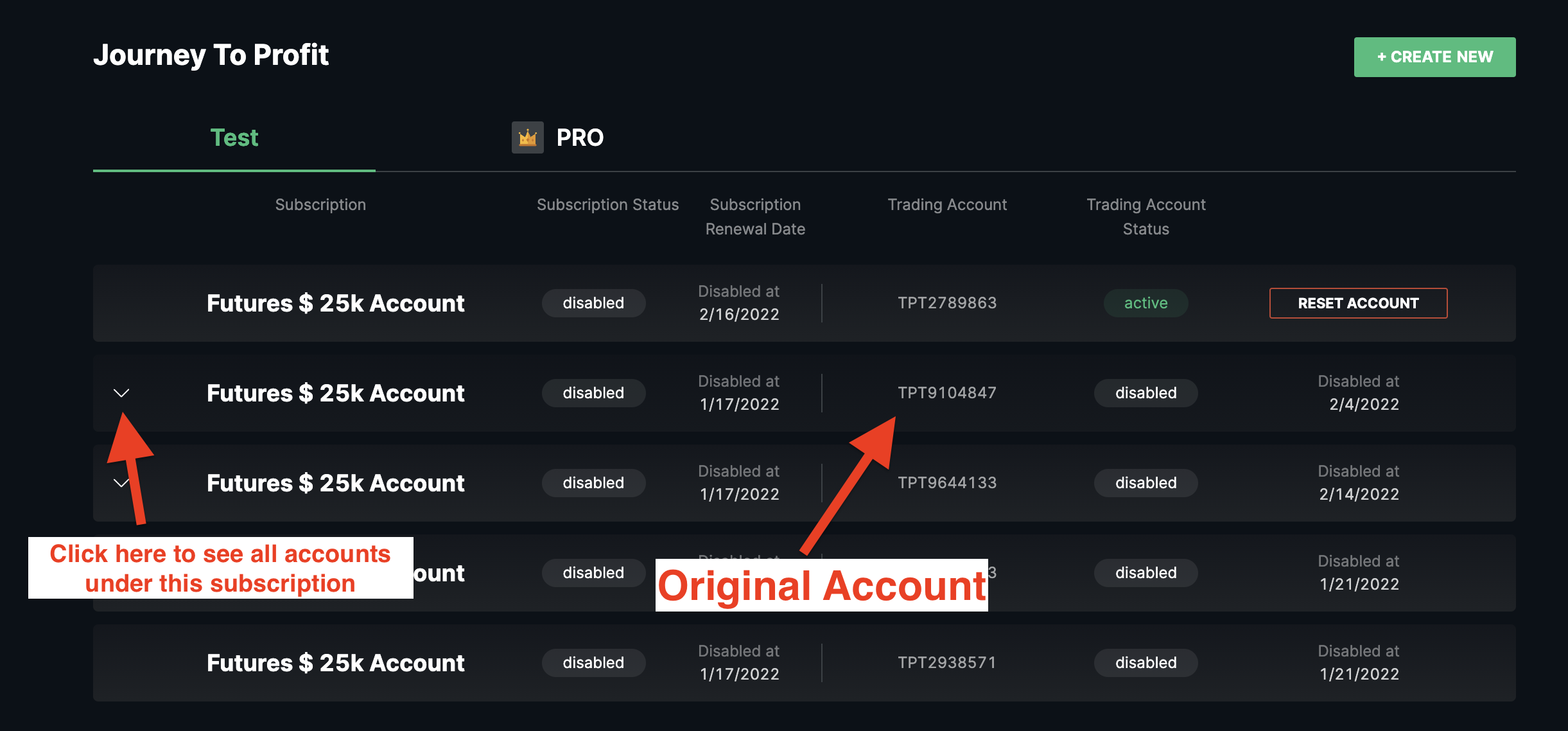 PRO Accounts
A PRO Account is the account that you get after you pass a trading test.

We will go over PRO Accounts in a separate section, including contracts, withdrawals, etc. The purpose of this article is to show you where you can find your Pro Accounts.

If you look closely, you will see the PRO Account tab at the top of the page. You can easily toggle between your "Test" accounts and "PRO" accounts just by clicking back and forth.

We will go into more detail about these accounts, but you can notice that we allow 3 resets of each PRO Account. This keeps traders from having to go through the test process again.


PRO+ Accounts
PRO+ accounts are explained in this section.