Think of a "subscription" as a journey to a specific PRO account. Under this subscription, you can try many times to get that specific PRO account.

In our system you will have ONE user. When you login to your user at TakeProfitTrader.com you will see all your subscriptions show up. Under this user you can have multiple subscriptions, and multiple trading accounts.

Let's take a look at an example: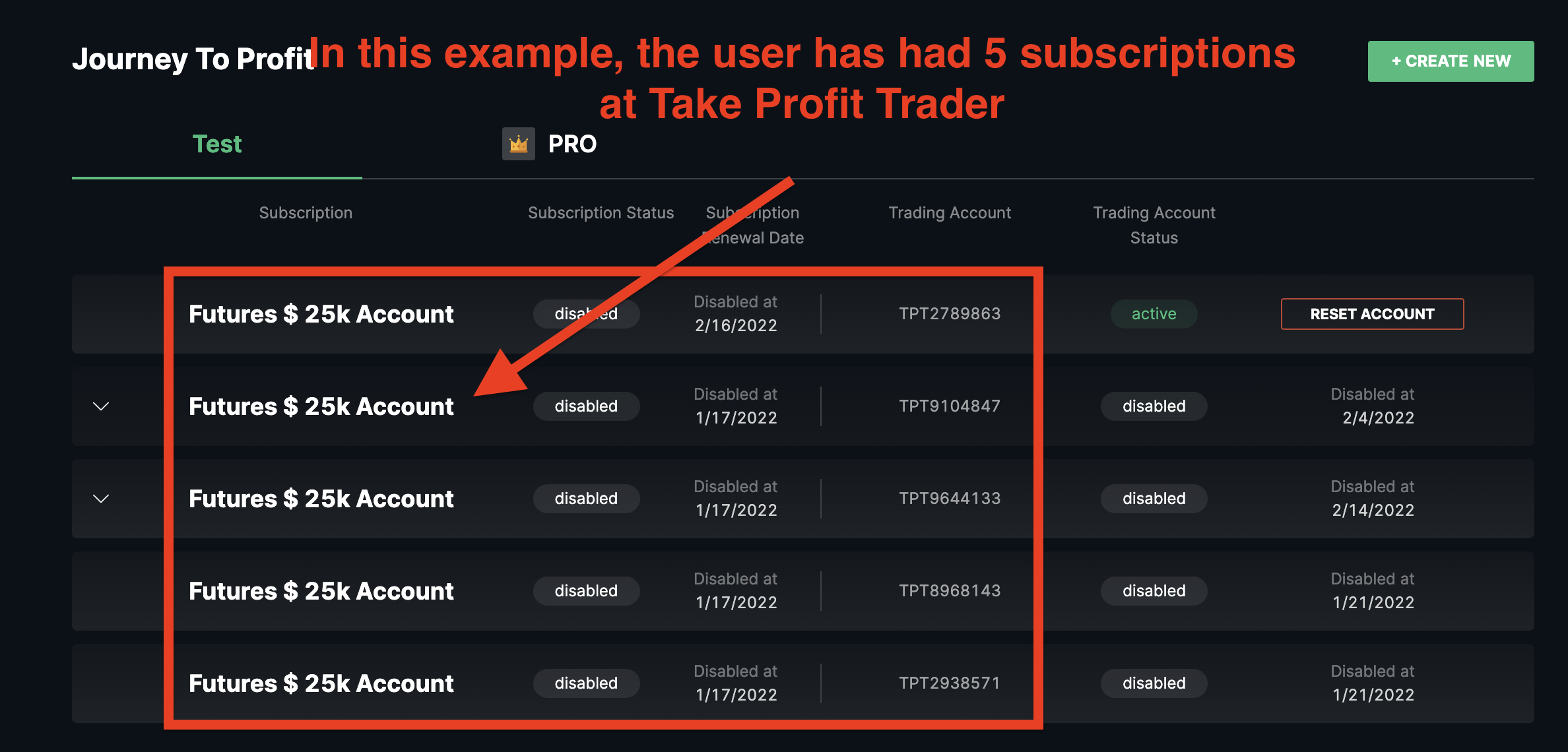 You can see from the image that this particular user has 5 subscriptions (all disabled now) under his user.

The subscriptions are billed every 30 days, until cancelled. You can see in the subscriptions status in the second column of the image that these subscriptions have all been cancelled, therefore are all disabled. You can also see the renewal date for the subscription so you know when your subscription is renewing.
Note: You will be able to access the system for the entire billing period, even if you cancel. This ensures that you get your full 30 days worth of access that you paid for.
By clicking on the subscription, you will bring up the trading dashboard for that particular subscription.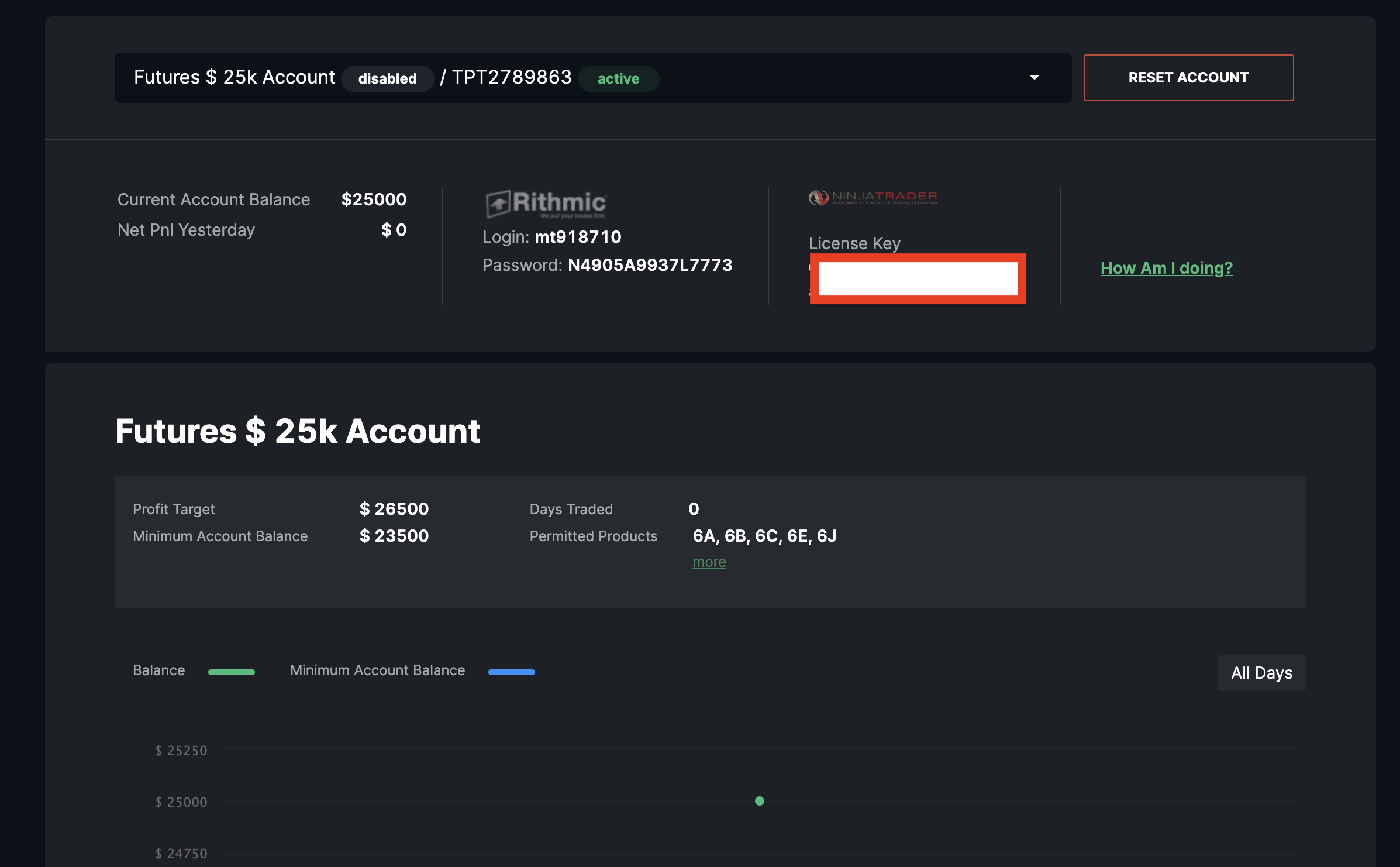 You can toggle back and forth between your subscriptions aka "Journey's To Profit" and your trading accounts by clicking here...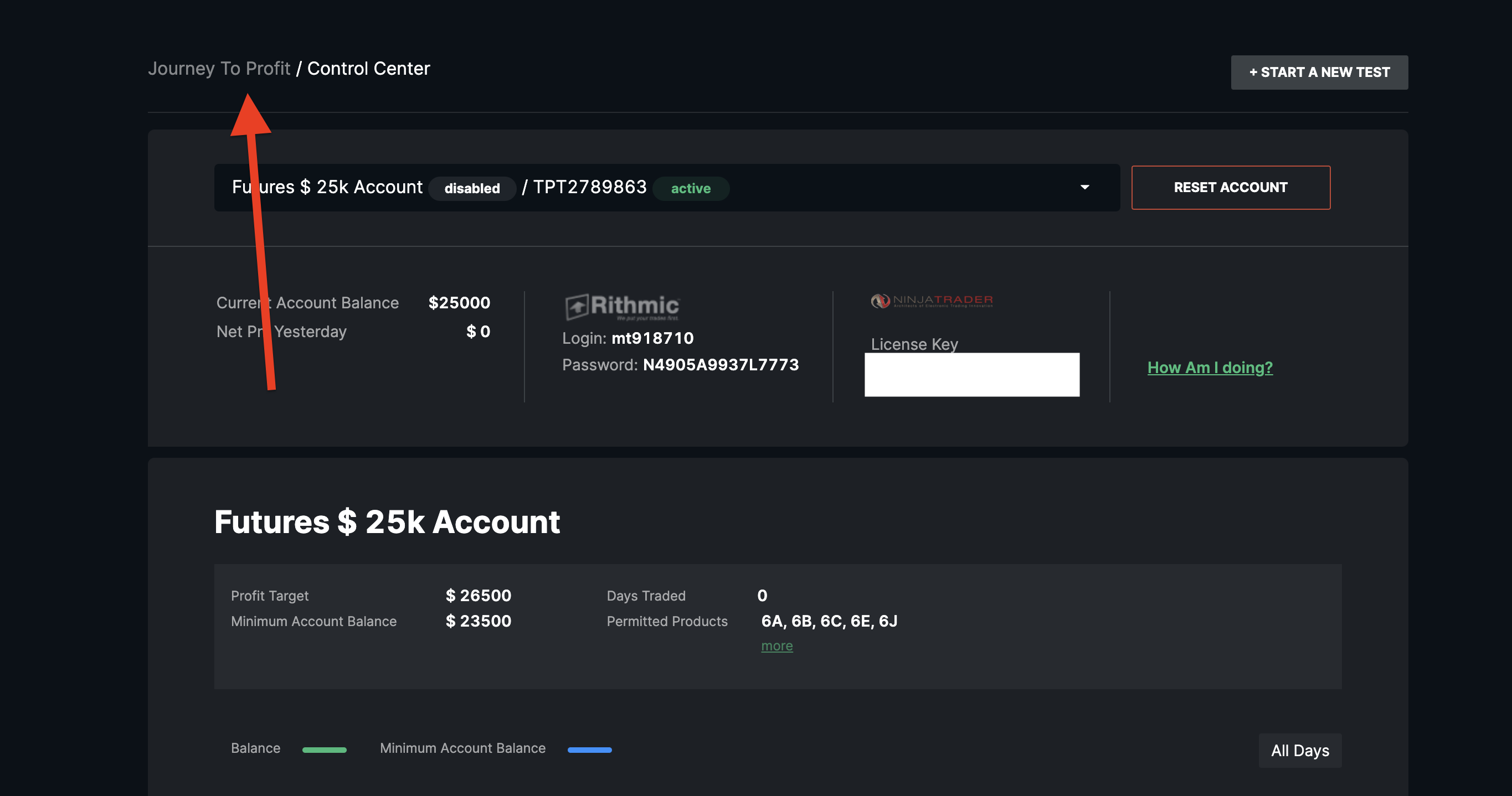 Within each subscription, you can have multiple trading accounts if you ever choose to "reset". To see all of your accounts under a particular subscription, simply click on the arrow next to your subscription.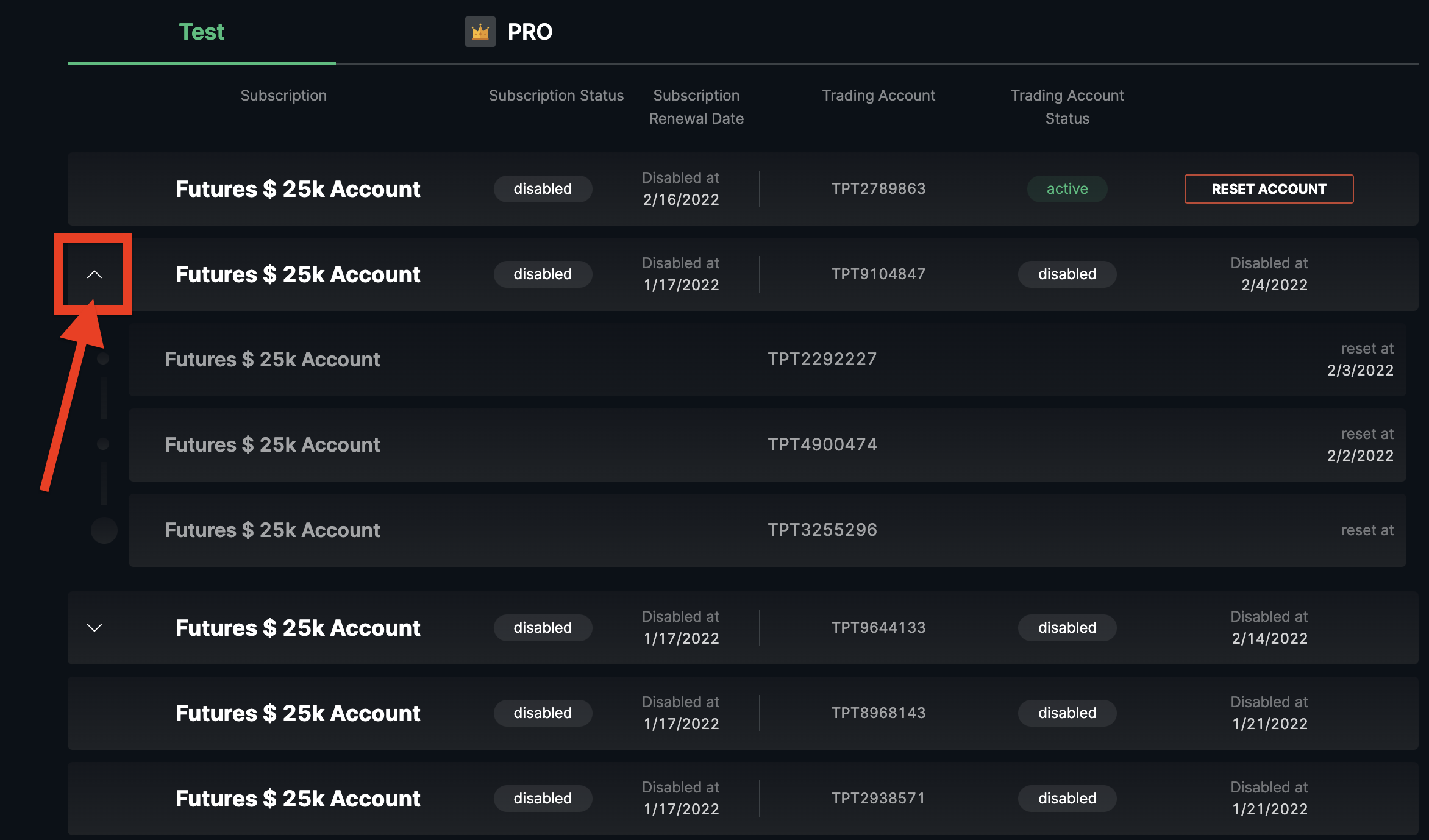 You can see that after clicking the arrow, all the accounts pop up. This allows you to go through each attempt at funding and look through your trades and evaluate your performance.