Inside your dashboard at TakeProfitTrader.com you will be able to keep track of your test progress. By clicking ''How Am I Doing'' button, you will be able to see whether you have broken any of the Test Rules.
As long as the rules are marked with green check mark, you have been able to comply with our test rules. If you see a red mark beside one of the rules, it means you have broken that rule and lost your account. However, you are able to reset that account to continue your trading test with a new account.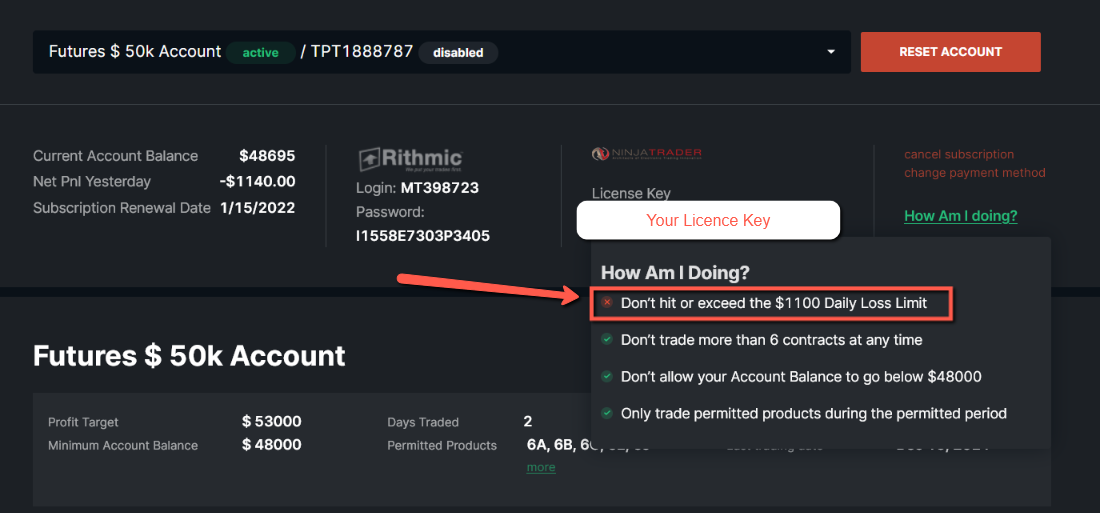 You are able to track your account balance and minimum account balance that are displayed on the graph inside your dashboard. Please check this section for explanation of the curves on your graph. The number of total days when you traded your account is displayed at the top of the graph.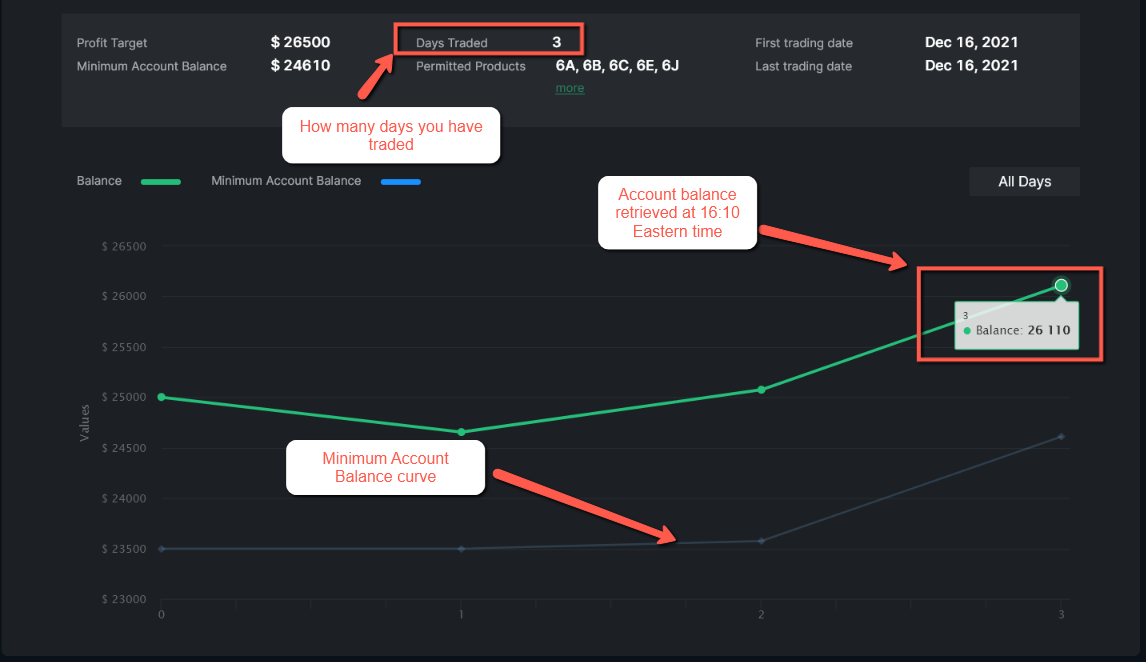 In your Daily Journal, for each day when you trade your account, you are able to see Profit&Loss, commissions, total number of trades and quantity of contracts traded that particular day.
Please note that the metrics in your dashboard are being updated once a day, around 8:00PM Eastern time. Therefore it will take some time for your stats for the previous trading day to be visible inside your dashboard.