At Take Profit Trader, we heard our users loud and clear:

"We do not want to go back to the test once we prove profitability!"
You asked, we delivered!

We were able to use some proprietary modeling and data analysis to find a price that allows you to reset your PRO Account.

The fee will be less than your total available drawdown, but more than a $100 test reset.

You will notice in your PRO Account, that you're able to reset three times.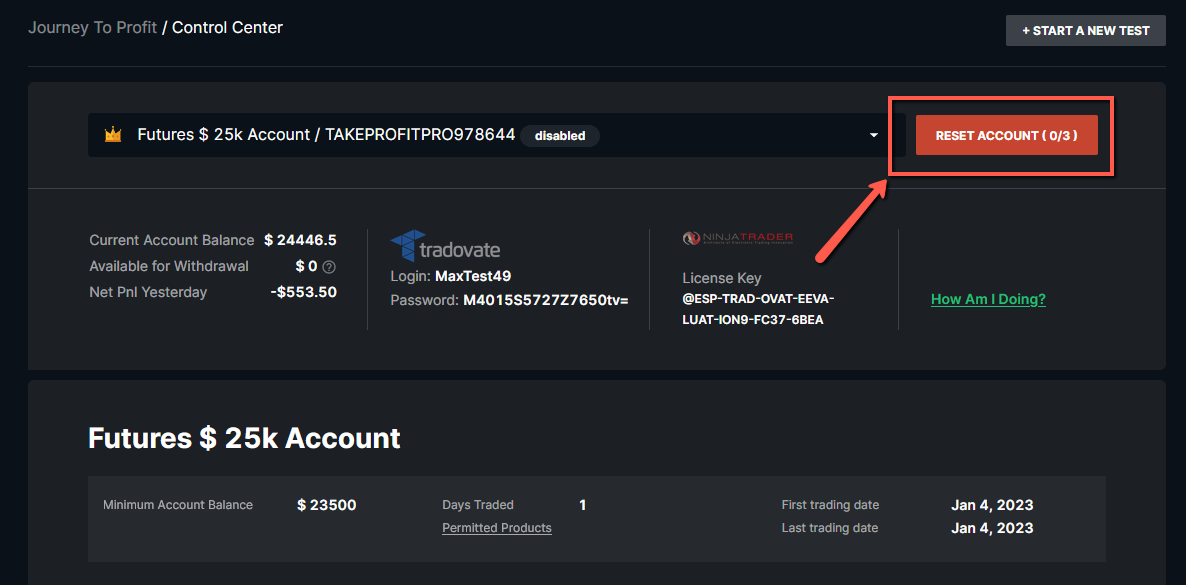 We feel that after three resets, it may be time to get re-calibrated and go back to the test.

This is a new feature and prices are subject to change. By clicking on "Reset Account" in your PRO Account Control Center, you will see the most up to date price for the reset.