Log into your dashboard and select "Subscriptions" to check the date that your subscription renews.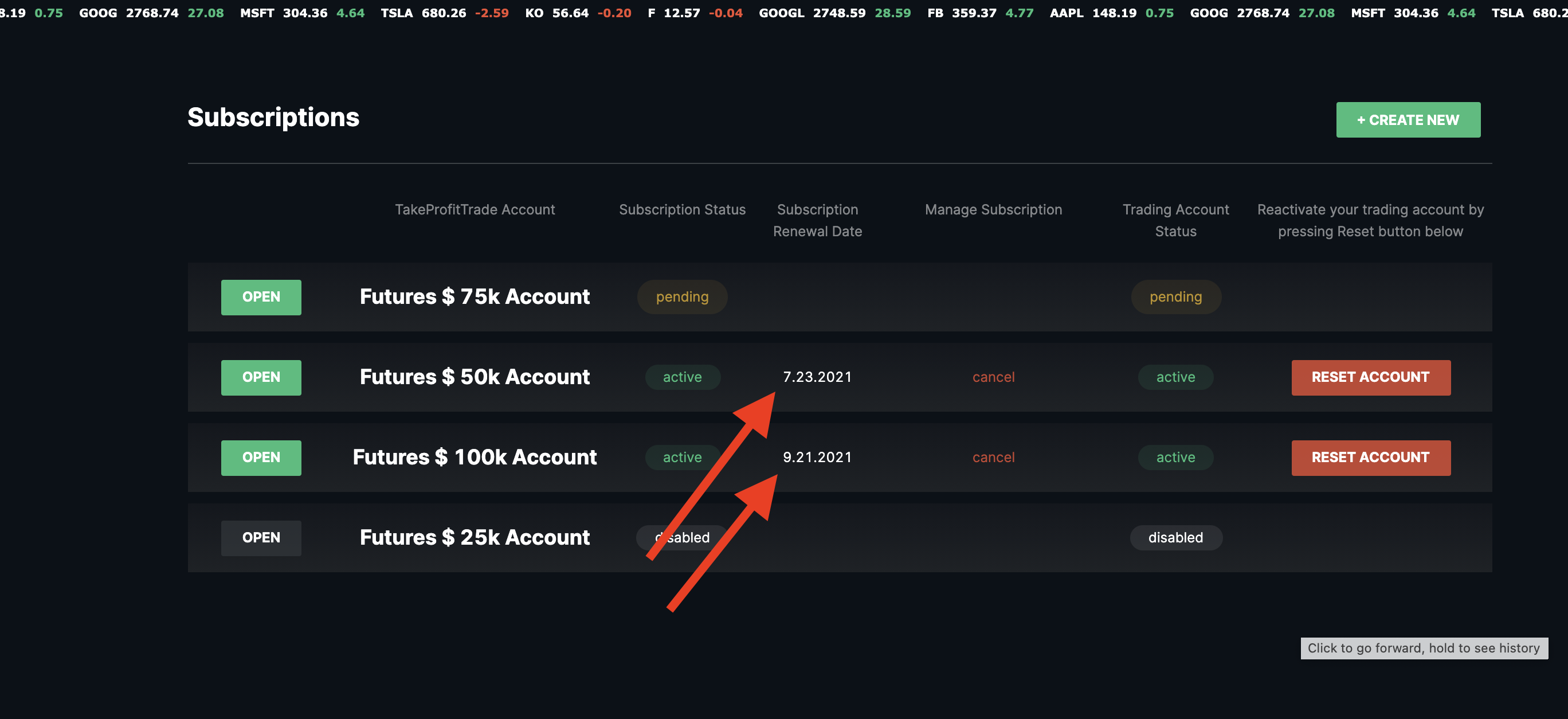 It will renew at the same time of day, every month. This means that if you started your trading test at 10:00 AM, you subscription will renew on the renewal date at 10:00 AM.
Please note that monthly renewal fee does not reset your trading account even if you had lost the account.