Before you begin your trading test, you must first download R|Trader Pro from Rithmic so you can sign market data agreements. If you do not have R|Trader Pro on your computer, you may download it here

Once downloaded, open R|Trader Pro.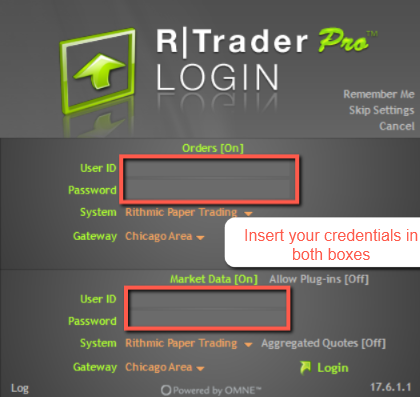 Make sure you select 'Rithmic Paper Trading'

Your credentials for Rithmic are located inside the Dashboard located at TakeProfitTrader.com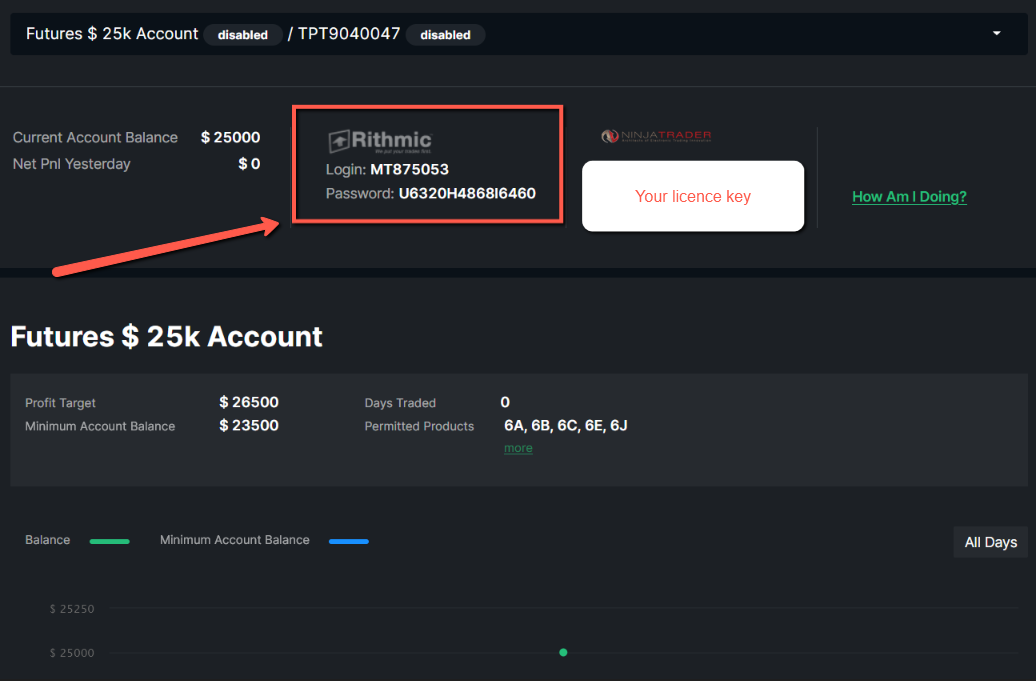 Upon opening R|Trader Pro for the first time, you will be prompted to sign two agreements.



Sign the two agreements.

Select "non-professional" and submit.


At this point, you are all set. We recommend checking your stats in R|Trader Pro, as it gives the most accurate balance and drawdown information during your test.