Please make sure to complete the connection steps described in this article before connecting to NinjaTrader for the first time.
If you do not already have NinjaTrader downloaded, you can download it from the following link:
Next, you will need to download the latest version of NinjaTrader by clicking on the download button. ninjatrader.com

Once you have downloaded NinjaTrader, open it and go to the top of the main NinjaTrader window. There, you will find the 'Help' menu.

In the 'Help' menu, select 'License Key'.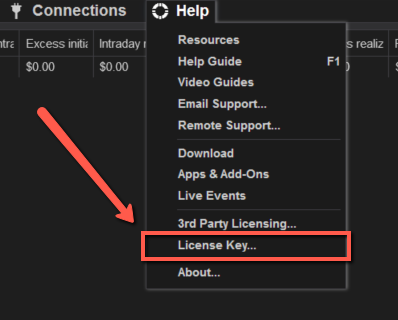 Once you have opened the 'License Key' menu, insert the license key that you will find inside the Dashboard at TakeProfitTrader.com under your CQG account. Please note that you must use this specific license key in order for the Tradovate connection to work. The version of the license key we provide is 'Lease'. You can read more about the differences between different types of license keys here.
To find your license key and credentials, go to your dashboard and select one of your CQG accounts.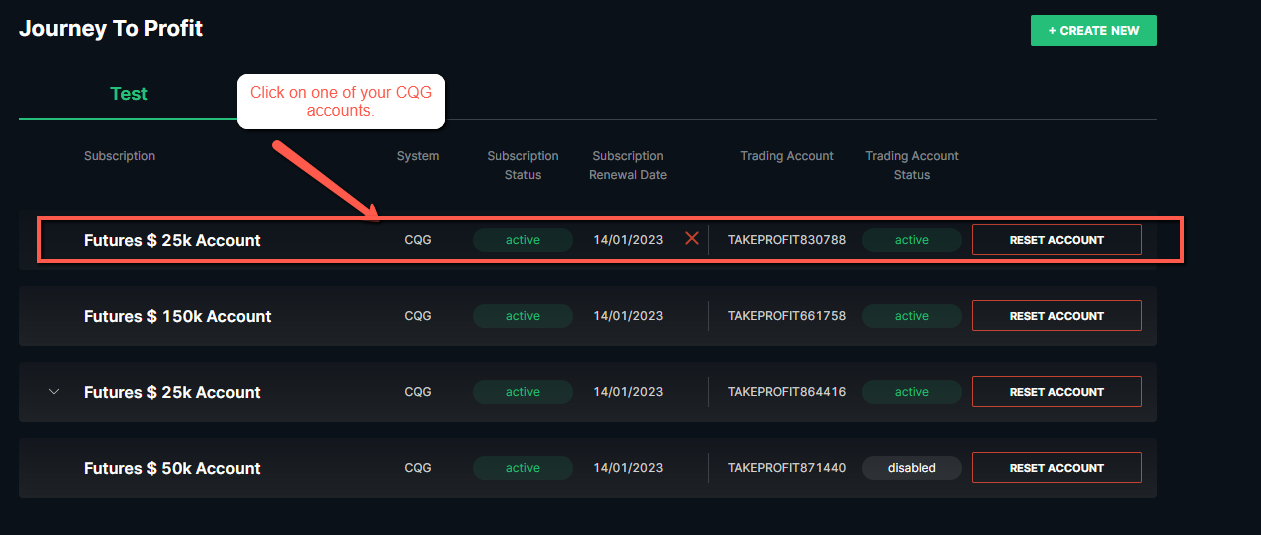 On the selected CQG account page, you will find your NinjaTrader license key and the credentials you need to access the platforms.

Now, go back to NinjaTrader and open the 'Connections' menu at the top of the window. From there, select 'Configure'.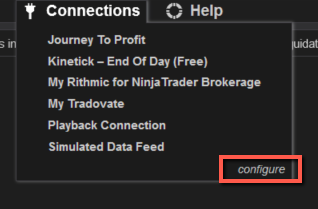 When you select 'Configure', a connection window will appear. In this window, locate 'Tradovate' and select 'add'.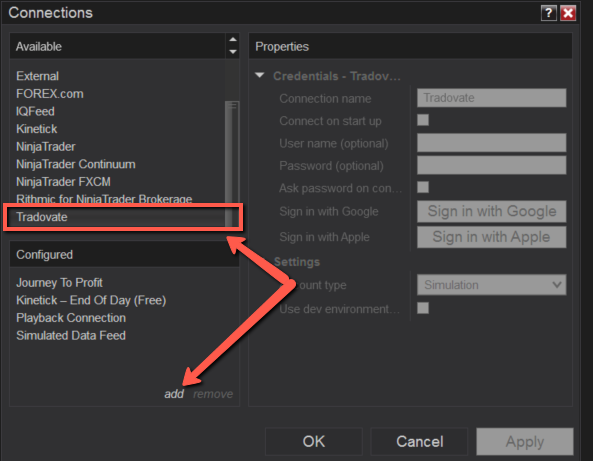 If you do not see 'Tradovate' listed as an available connection, make sure you are using the latest version of NinjaTrader. You can download the latest version
here.
When prompted, enter your license key in order to access the latest release of the app. Please use the same license key that you can find in your Dashboard at
TakeProfitTrader.com
.
To complete the connection, you will need to enter your Tradovate username and password from your dashboard.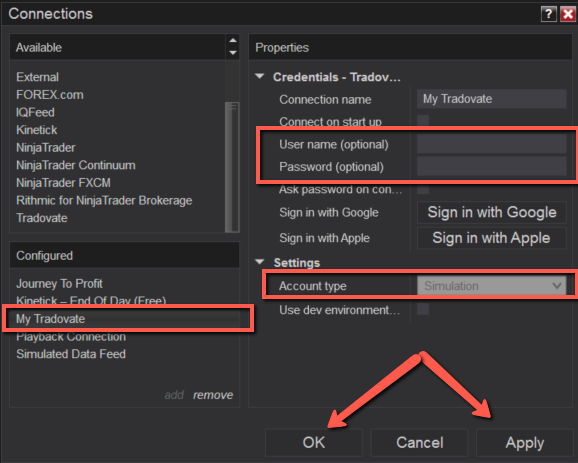 After completing all of these steps, go back to the 'Connections' menu and select the connection that you have just created. You will now be connected to the CQG data feed and can begin trading.