Please complete connection steps described in this article before connecting to MultiCharts for the first time.
If you do not already have MultiCharts downloaded, you can find the download link by clicking on the image on the homepage here.
Next, you will need to download the latest version of MultiCharts by clicking on the Buy Now button. You can also apply for the 30 day free trial by clicking on ''Try It For Free button''.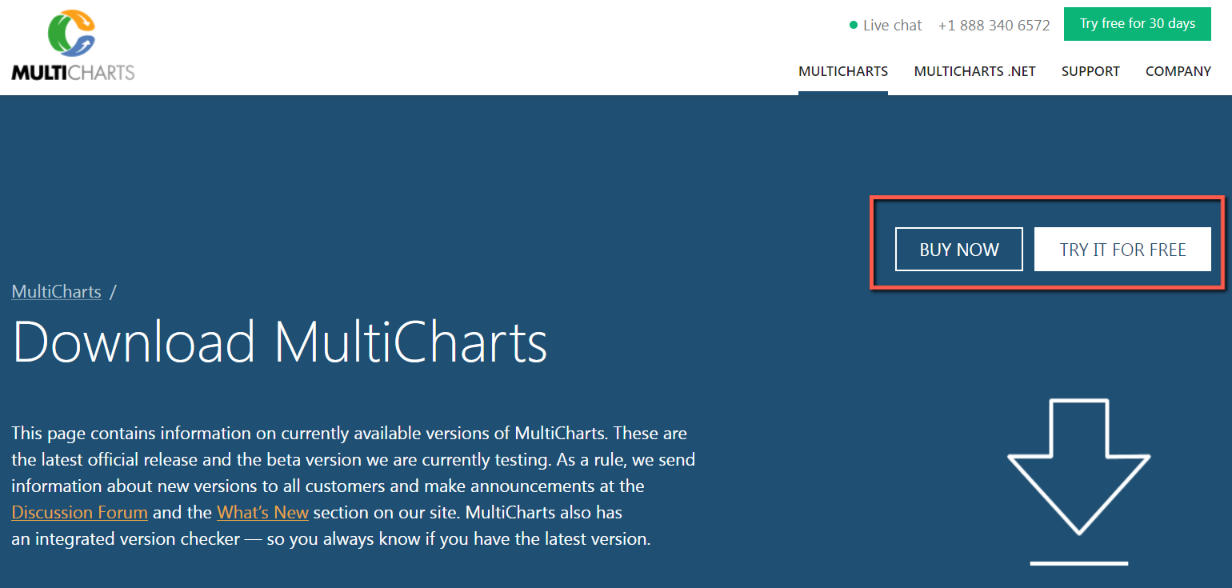 If you don't have an account with MultiCharts, please click on the Sign Up button and sign up for one of their plans. After that use your credentials to access the platform.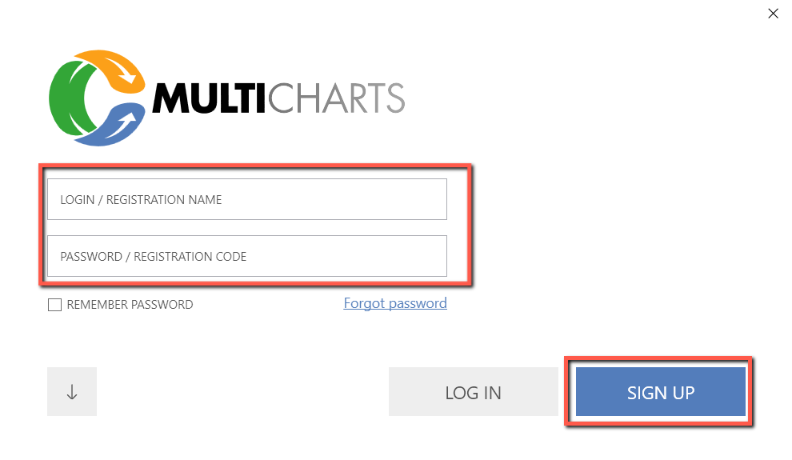 Once signed into the platform, please click on ''File'' at the top left, select ''Broker Profiles'' from the drop down menu and then ''Manage Broker Profiles'' and add Rithmic Paper Trading. Then insert your credentials from the Dashboard at TakeProfitTrader.com. You will have to lookup Trade Route before establishing the connection. This might take some time.
At this point, you can begin trading.