Please complete connection steps described in this article before connecting to MotiveWave for the first time.
If you do not already have MotiveWave downloaded, you can find the download link by clicking on the image on the homepage here.
Next, you will need to download the latest version of MotiveWave. You can also apply for the 14 day free trial by clicking on ''Take our 14 Day Free Trial Now''.
After you have installed and opened the platform, please insert your licence key, which will be sent to you by email from MotiveWave after you have registered. Please establish your workspace by inserting the Rithmic username, which you can find inside your Dashboard at TakeProfitTrader.com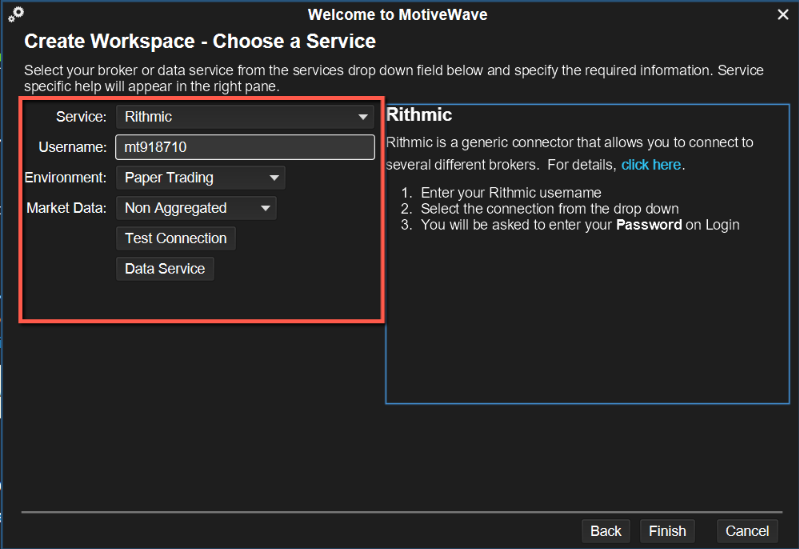 Now you have to insert your username and password. These are the ones you see inside your Dashboard.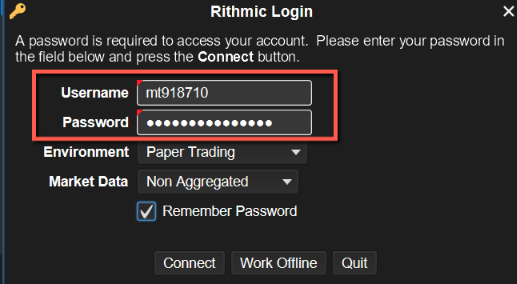 At this point, you can begin trading.